Physiotherapy To Optimise Your Health and Enhance Your Quality of Life
Diagnose   |   Treat   |   Rehabilitate
Rehabilitation for long-term recovery and injury prevention 
Our North Parramatta Physios offer small classes to provide a safe and effective environment for ongoing rehabilitation and injury prevention.
Accurate diagnosis and personalised treatment
We provide one-on-one appointments in Parramatta to accurately diagnose your condition and provide a tailored rehabilitation program to facilitate a quick recovery.
Can't come to us? We'll come to you. 
If you are unable to attend our Western Sydney clinic, we offer a mobile service which will allow you access to physiotherapy appointments within the comfort of your own home.
Why Choose
Benefit Physiotherapy ?
Benefit Physiotherapy is a private practice located in Parramatta that delivers expert one-on-one physiotherapy services.
Our North Parramatta Physios use a three-step approach to optimise your injury outcomes and get the best results for you.
 Accurate diagnosis – Using the latest research and evidence-based techniques to identify your condition ensures you're getting the treatment you need. This sets the foundation for rehabilitation.
 Ongoing education – Knowledge is power. Understanding your injury allows you to overcome it, and empowers you to take control of your rehabilitation.
 Personalised rehabilitation programs – We treat people, not just injuries. Our holistic approach considers the injury within the context of your lifestyle, helping to design your unique physiotherapy program.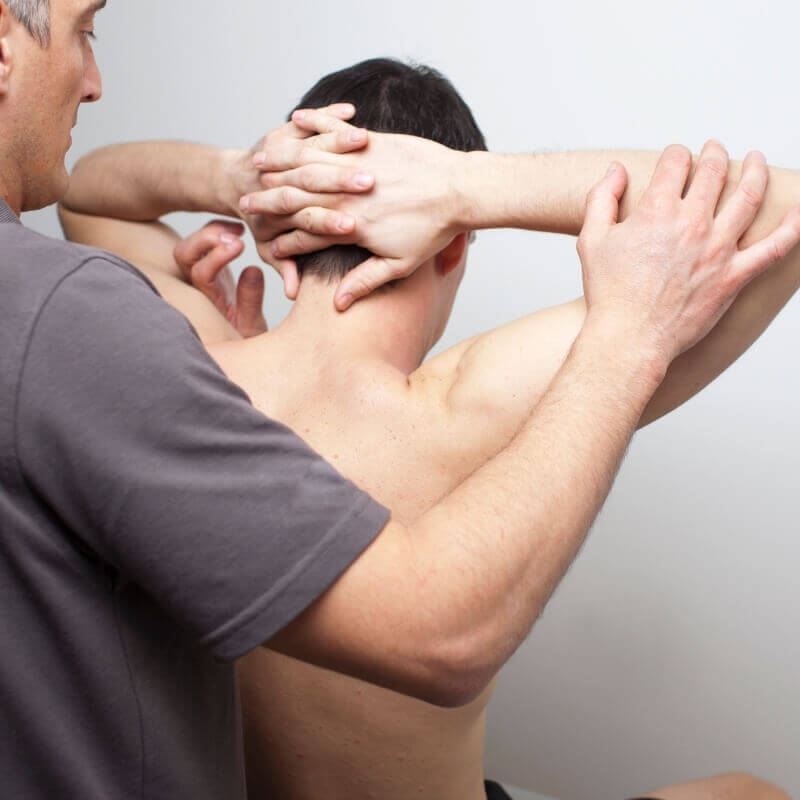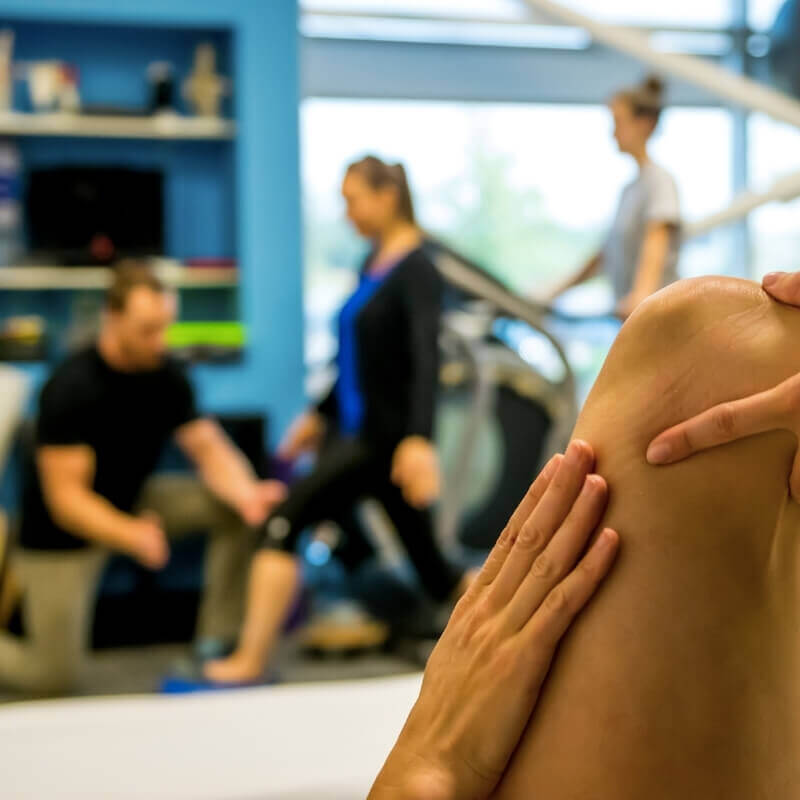 Our Physiotherapy Experience
Our clinicians have a wealth of experience in private practice physiotherapy and injury rehabilitation, having worked with a diverse range of patients and injuries.
We have experience treating professional athletes at the elite level including NRL and NSW Rugby League, soccer, swimming, tennis and athletics.
At Benefit Physiotherapy we aim to give our patients relief as quickly as possible with both hands-on therapy and exercise rehabilitation, while establishing a program that enables long-term solutions and injury prevention.
Accurate diagnosis, patient education and personalised rehabilitation programs for all sports and musculoskeletal conditions
Contact Us  today to find out how our Physiotherapists in Parramatta can help get your lifestyle back.
Our Results Speak for Themselves
YASER ALIZADEH
27/10/2022
I've been seeing Jordan for my back injury, he is very professional, knowledgeable, skillful, and very helpful. He listens to you and adjusts the treatment to your condition. The whole environment at his practice is very relaxing which is very helpful. He provided me with a detailed exercise sheet and he was happy to provide extra assistance when required. Overall very positive experience and I can recommend him to anyone who needs a good physiotherapist. I thank you Jordan and grace for accommodating me throughout my injury and wish you guys the best.
Awesome physio with lots of experience. Best physio I have ever gone to.
We are currently seekign their services for my mom, who has undergone a spinal surgery. Jordan has been very helpful, he assessed her situation and recommended the right exercises. Her mobility compared to after surgery has improved immensly. Jordan is extremely professiona, committed and caring. I would highly recommend thier services.
Would highly recommend Jordan for all your physio needs. Jordan efficiently diagnosed my issue, provided a thorough explanation and has set me on the road to recovery. Fantastic experience!
I visited the clinic with a pain on my heel due to a back injury. Jordan helped me correct the issue. He advised me to carry on certain stretches and exercise which he used to send me immediately after the visit. Within the planned visits, I was able to recover from the injury and return to my exercise regime. Thank you so much Jordan. Also, the receptionist, Grace was so friendly and pleasant; Thank you so much
A Prof Abeer Alsadoon
05/08/2022
Jordan is excellent Physiotherapist. I had a sciatica nerve problem started with me since March 2022. Jordan worked with me for 6 months to gradually fix the problem. Definitely I recommend him as he is very expertise and knowledgeable!
Andrew Campbell
23/07/2022
A very thorough, informative & professional Physio. Thank you Jordan.
Stephanie Mikhael
13/07/2022
Amazing service. Very educated. Definitely would rate! Thanks Jordan
saroja jagadeeswaran
28/06/2022
Jordan is very professional at the same time very friendly. His explanations on his diagnosis and treatment are simple and easy to understand.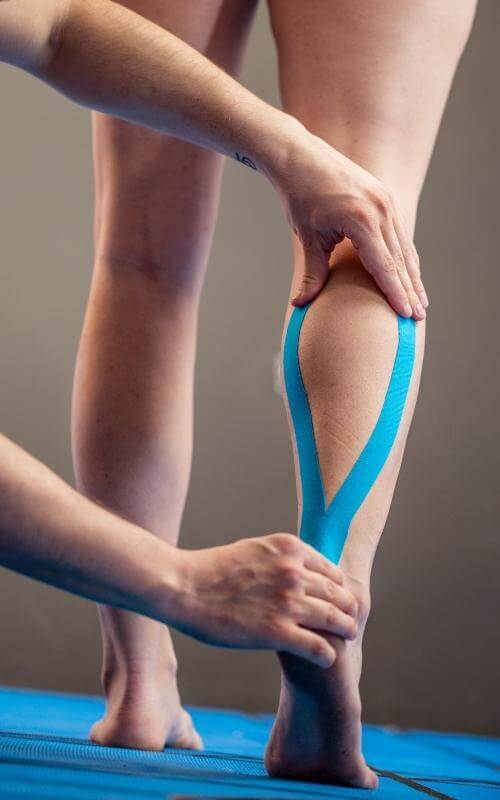 Key Benefits We Provide
Benefit Physiotherapy provides a range of key benefits for all sports and musculoskeletal conditions. Our Physiotherapy clinic is located in Parramatta and we serve all of Western Sydney with home visits.
Accurate, evidence-based diagnosis and treatment for all sports and musculoskeletal conditions
One-on-one physiotherapy services adopting a proven three-step approach
Personalised rehabilitation programs for pain management, injury recovery and prevention
Combination of hands-on therapy and exercise rehabilitation
Mobile physiotherapy services
Services for Workcover, Medicare referrals / Enhanced Primary Care (EPC), CTP and NDIS
Private health insurance cover
Extended Business Hours – appointments to suit your lifestyle
Competitive pricing
Convenient parking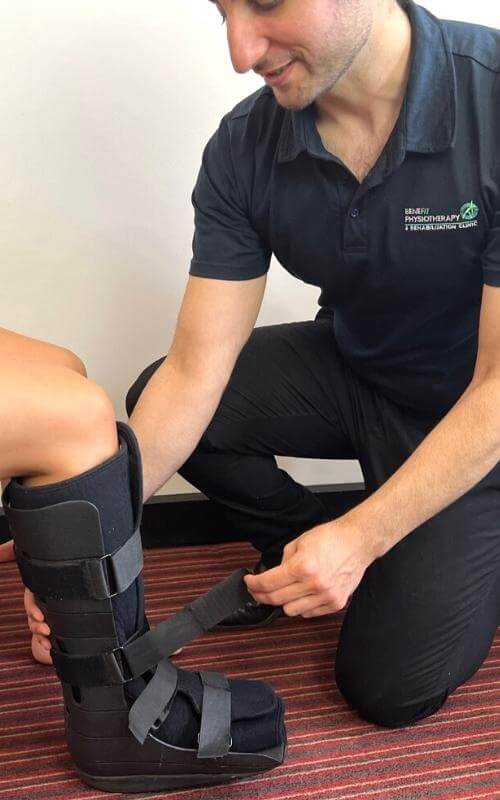 Common Conditions Our Physiotherapists Treat


Musculo- skeletal Injuries

At Benefit Physiotherapy Parramatta we rehabilitate a range of injuries using our three-step approach to recovery.
We treat a range of conditions including acute sporting injuries, accidents, post-surgery, back and neck related pains as well as chronic conditions related to aging or wear and tear.
Our physiotherapists will diagnose, educate and rehabilitate you to improve your function and get you back on track.